Innotek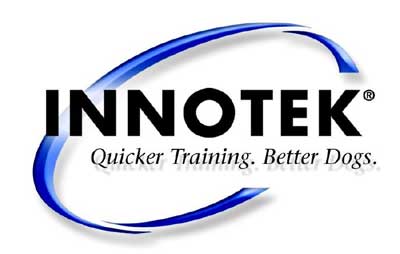 Innotek is a group of products of well-known Radio Systems Company. It is a group of products intended for least wealthy Clients. Innotek provides simple models of no-bark collars, remote trainers, pet proofing barriers, and in-ground fences. They are high-quality products noted for easiness of usage and affordable price. Innotek devices are perfect for pet lovers who want to train their four-legged friends on a basic level and teach them basic commands.
The difficulties related to using Innotek devices have been minimised so that everyone has a chance to change their dog for the better without technical knowledge of the construction and functioning of electronic collars due to the auto-set feature which most devices are equipped with.
The offer of Innotek involves two types of no-bark devices, notably, spray and static correction bark control collars. As far as electronic collars are concerned, they adjust correction based on dogs' temperament which makes it incredibly easy to use. A wide variety of devices which discourage dogs from barking and howling let your Clients choose either simple battery-powered collars or technologically advanced ones powered with rechargeable batteries in a charger (included).
If you are looking for an easy-to-use radio electronic collar with an average range signal, Innotek's offer is for you. Their devices are user-friendly, intended for all breeds thanks to the adjustment of correction to the dog's size and behaviour. Moreover, Innotek electronic collars are equipped with lightweight and one of the smallest remotes in that class of training equipment. Training sets which combine electronic collars, remotes and in-ground fences in one package are another Innotek product worth recommending.
Innotek is also present in the segment of invisible pet proofing barriers to be used both indoors and outdoors. Innotek's rich offer also involves advanced electronic home zones for pets as well as in-ground fences for dogs which protect gardens against their excessive activity.
Innotek collars hold ECMA certificate which guarantees that they are safe and of high quality.