Multivet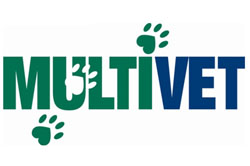 Multivet is an expert in training systems for cats and dogs which work by spraying scents that are uncomfortable for the pets. Multivet offers two types of sprays: citronella and scentless for people.
We have been selling products of this producer since ever. Spray training system for cats and dogs is a safe and viable alternative to electronic collars or correction bark control collars. Spray collars may be used by even extra small dogs, too tiny for e-collars.
Multivet is yet another brand of Radio Systems Co. This brand attracts many enthusiasts of dog training as well as opponents of electronic collars. The producer does not charge excessive prices, and therefore, the devices are available to almost all pet lovers.
Multivet produces, for instance, an innovative dog training system. It resembles a classic electric collar with a remote. However, in this case, dog's behaviour is corrected by a dose of spray.
All Multivet products are marked with the logo of ECMA. It means that they meet all safety standards and do no harm to animals.