Num'Axes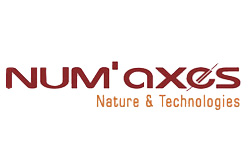 The central motto of Num'Axes reads "Nature & Technology". In fact, the company produces electronic dog training systems based on up-to-date technologies. This is evident from the latest systems available on the European market which are, above all, extremely reliable. A catalogue of this French company products includes devices designed for domestic trainers as well as professional trainers of hunting dogs.
Another advantage is that these products are manufactured in full in France which guarantees high quality. Num'Axes is synonymous with quality and good price. These products are usually selected by amateurs who have never been involved in dog training. Even less wealthy clients can afford to buy Num'Axes products.
As many other producers, Num'Axes provides bark control collars, electronic remote training collars as well as invisible pet fencing to be installed in a house garden. What is more, the company also produces other devices, such as beeper collars or beeper locators.