PAC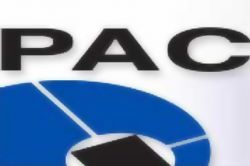 Since PAC has been at the forefront of dog training aid devices for almost 20 years, they offer high quality training systems and collars which make the training process a pleasurable activity at almost any distance. These products are made in full in Ireland. PAC's speciality involves electronic remote training systems which are able to manage even six collars at the same time with only one remote trainer. In its offer, PAC has an ideal solution, namely, invisible containment systems, designed for small and medium size dogs to be contained within a given area.
The collar electronics is enclosed in a watertight housing. Owners of many dogs will definitely appreciate the possibility of combining collar units of different types within reach of one remote trainer – they fit all dog sizes and are easily adjustable. Apart from stronger correction modes, collars for larger dogs have an extremely tough housing in order to protect them from damage.
PAC is currently the leader in electronic long-reach collar manufacturing and satisfies the needs of the most demanding owners for control of dogs from even 3,000 metres. PAC uses state of the art technology and offers a range of headsets to train from one to six dogs, that is why, it is a top producer of animal electronics.
PAC dog training systems may be easily used by advanced handlers, such as hunters and professional trainers. Thanks to PAC's electronic collars, training of any dog will be complete and fully professional. To its training kits, PAC often adds dummy collars since in most situations, the dog ultimately can be weaned from the collar after the training is finished.
There is also one more product worth attention – the PAC Electronic Fence System with an extremely water resistant collar. It was tested in appropriate conditions in order to construct a completely immersible housing, it is waterproof even at a depth of 10 metres.