SportDOG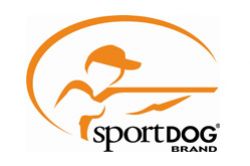 SportDOG products involve, among others, waterproof electronic training collars as well as no-bark collars. Beeper locators supplement the offer of this US company. SportDOG training collars are selected mainly by hunters, professional trainers and owners of large property available to their pets. These systems are also highly valued by breeders because one remote may manage up to three collars at the same time. SportDOG bark control collars are often purchased by owners of large dogs since large breeds need more advanced models of such devices. SportDOG is a top quality brand which belongs to Radio Systems Co. Because of a relatively high price, these products are intended for the well-off.
SportDOG electronic collars used for dog training are waterproof and damage-resistant, loaded with technical breakthroughs. Such devices are usually of larger range in comparison to popular training collars as the range extends from 500 to 1600 metres. Most remote transmitters included in the training sets are especially suited to the toughest waterfowl environments due to DRYTEK system which protects the electronics of the device against humidity. In spite of intensive use, its durability significantly increases if compared to collars of other brands.
SportDOG also provides no-bark collars which are designed for large and stubborn dogs. The offer includes both replaceable battery powered collars and technologically advanced collars powered with rechargeable batteries. All bark control collars produced by SportDOG are activated by static corrections in a number of programmes easily adjustable to more or less sensitive pets.
SportDOG provides you with locators with the option of sending tone signals to the collar receiver to be used outdoors where owners cannot fully control their four-legged friends. These devices also help in spotting dogs in the open by means of sounds emitted by the collar. There are also special collars with locators that may signal when a dog runs or stops.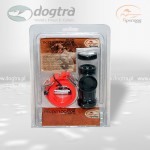 It might be useful to mention that all products hold ECMA certificates which guarantees their safety and high quality of all devices.